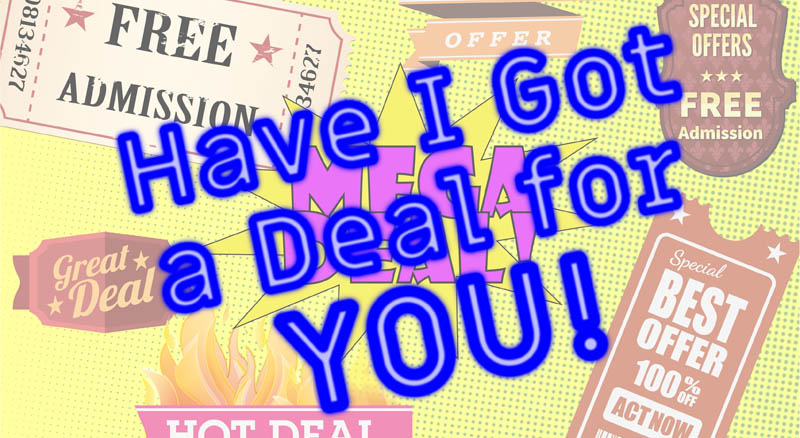 Have I got a Deal for You!
Here's the deal:
hang out all day at the beautiful Liuna Station,
view a bunch of science projects you've never seen before,
listen to a dozen outstanding speakers (PDF) talking about way out (like WAAAAY out) research and technology, and
get a free lunch.
For absolutely no cost. No, really, it's free.
The Details
The Innovation Nation Conference takes place January 19, 2020. Space is limited so register early. The conference provides two great opportunities. First, representatives from several research groups will talk about their latest projects. Check out the conference speakers at http://innovation-nation.ca/speakers. At last year's conference BASEF's own Emma Mogus was one of the invited speakers – see her bio at http://innovation-nation.ca/speakers/2019-speakers.
The second opportunity provides a venue for students to show their projects. So BASEF attendees, if you still have an intact project why not show it off at the Student Innovation Showcase (PDF). Quoting from the conference page http://innovation-nation.ca/student-innovation-showcase:
"Innovation Nation would like to invite university, college and high school students to showcase their most innovative class science projects or science fair entries.
…
The showcase will be in a science-fair format. Each individual/team will be provided with a table to display their project. Conference participants and showcase judges will be visiting each table."
Check it out at http://innovation-nation.ca/student-innovation-showcase
2020 Innovation Nation Conference
Sunday, January 19, 2020
8:30 to 4:00
Registration opens at <>
Liuna Station
360 James St N
Hamilton, ON L8L 1H5
General Registration
This link takes you to the instructions for registering. From there you go to the CMAS registration system where you pretend to pay by selecting "Pay by Cheque/Pay Later". But since it's free you, of course, are never billed.

Student Project Registration

The deadline to register your project is January 3, 2020.
---
Emma at BASEF
Emma competed at BASEF in 2015 and 2016. In 2016 she won a trip to the Intel International Science and Engineering Fair in Phoenix, Arizona. Emma and her teammates, Samna and Radhika, joined 1,750 students from 419 affiliate fairs in more than 75 countries, regions and territories. Emma's project, "TiC: Tongue Interface Communication; Assistive Technology for Severe Impairments" took third place in the Biomedical Engineering category and the Synapatics award, third place.
---
Updated October 24, 2019
Links to the posters were added and the number of speakers was updated.