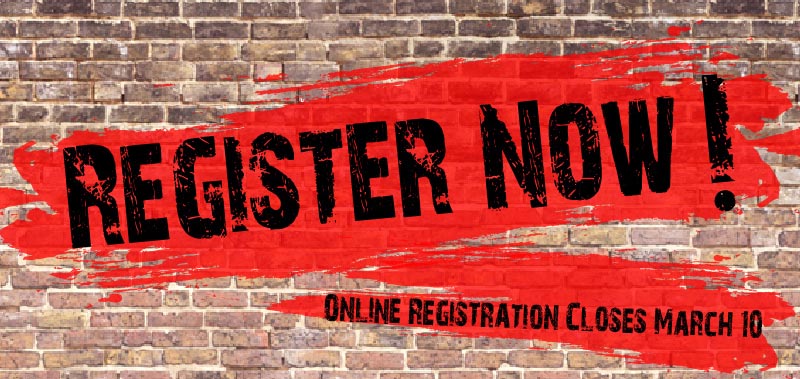 Online Registration Is Now Open!
It's time to let us know that you're coming to the fair!
Your project may not be finished but we'd like to know if you're coming as soon as possible – it helps us plan the fair. At this point, we just need your project title and a description of what your project is about.

What Do I Do?
First of all, decide on a project title and write a detailed description of your project.
Next, if you developed a project with a friend, decide which one of you will register. Both your names will be entered during the project registration. But please, only one registration for each project.

Who can register the project?
Normally you, the student, would register the project but you can always ask a parent or teacher to help. Or you may know someone who has been to the fair that would be happy to help. And of course, you can always reach out to the BASEF Registrar for help on any issues you may encounter.

Detailed Information to Get You Started
Getting Started for grades 7 and 8
Getting Started for grades 9 to 12
Impact of potential labour disruptions on BASEF 2020
BASEF Will Proceed As Planned

We've received questions about the impact of potential labour disruptions on the fair. The short answer is that BASEF 2020 will take place, as scheduled, March 26 – 31, 2020.

A few points to note:


We cannot postpone BASEF. The fair schedule is dependent on the schedules for the Canada Wide and International Science Fairs.


School-based fairs are not a requirement for entering BASEF.


Students, with the help of their parents or guardians, can register online and still represent their school.


There is no requirement for teachers to register their student's projects.

So register now and join us at the 60th Annual Bay Area Science and Engineering Fair!
Read More>