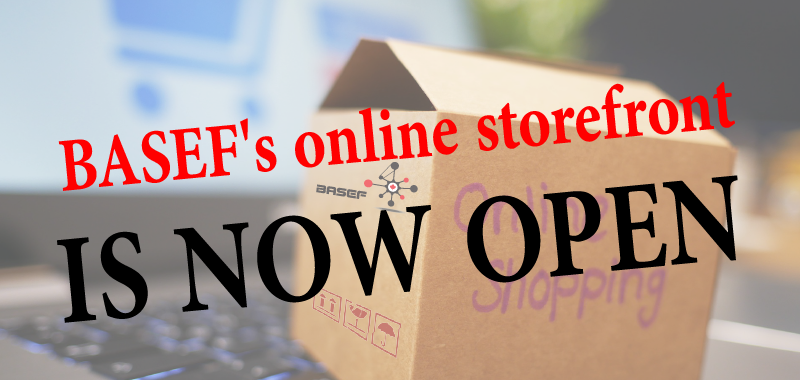 Announcing the BASEF Store
It's Here
BASEF's online storefront is now open.
Many have asked if they could buy BASEF branded merch. Well, now you can.
This year we decided to trial an online storefront. We've teamed up with Sprint (formerly Teespring) to provide BASEF branded merch. Spring, a print-on-demand service, will handle all the ordering, production, billing, shipping, and customer support activities.
How does it work?
When you go to the BASEF store you will see a variety of products. From here it acts like other online storefronts. Select a product, select size or colour if required, and add to your cart. Once you have completed your purchase Spring will print the products and ship the order to you.
What about prices?
Spring has a base price for each product that covers all its costs (except shipping). You will see prices in Canadian dollars but Spring works in US dollars so you may see slight changes in prices from day to day as the exchange rate varies.
Will there be more products?
Yes.
We started with a few products to see what the uptake would be. But we already have a couple of requests for additional products. So it's time to start planning the next round of products.
Have an idea? Let us know at ???@basef.ca
Additional Information