Welcome to our
VIRTUAL ACTIVITY Week
Welcome to our first presentation of the BASEF Virtual Activity Week.
Unable to host a live Activity Morning, BASEF decided to host a series of live premier events in the evenings starting at 7 pm.  Below are recordings of the live events.
We also welcome you to explore our Ted Talk Section from BASEF Alumni and our Video Shorts Library below. Video Shorts are provided by various supporters of BASEF, ranging in different science-based topics.
The Niagara Parks Power Station Attraction
The Adaptive Reuse of the Canadian Niagara Power Company Generating Station
An exclusive introduction to a new, immersive experience inside the re-imagined power station.
Niagara Parks Power Station Attraction.
Presented By:
Kim Viney, Senior Director of Business Development
Marcelo Gruosso, Senior Director of Engineering
Introduction to Niagara Parks.
Introduction to the Niagara Parks Power Station experience.
Introduction to Currents, the immersive multimedia evening show.
Nikola Tesla's Inventions & Niagara Falls Major Natural Power Source
The life and contributions to modern day electrical generation, distribution and use.
Presented by: Vic Djurdjevic
In this richly illustrated tour of the universe, we travel from the comfort of our home planet out through the solar system, visiting the current rovers on Mars and the rings of Saturn, before heading out into deep space.  We leave the Milky Way galaxy to travel to the farthest reaches of the universe and come face to face with the incredible vastness of our cosmos before finally returning to Earth from a rather unique perspective.
Presented by:
John Gauvreau, Hamilton Amateur Astronomers

McMaster Engineering Programs
for Grades 9-12
Join McMaster Engineering's Venture Academy to learn more about exciting STEM-based learning opportunities for high school students in July and August. The session will begins  with an introduction to Venture Academy and our digital skill building programs as well as summer volunteer opportunities.
More information at: http://youthprograms.eng.mcmaster.ca
Presented by:
Sophie Nasato and Julee Minniti
Magic of Molecules: McMaster Chemistry Show
Chemistry is pHun!  Watch as molecules perform their dances, creating spectacular effects from colour changes to explosions!  How can ice be dry, or air be liquid?  Discover the science of extremely low temperatures with spectacular effects of solid carbon dioxide and liquid nitrogen!
Presented By:
Gillian Goward
Paul Harrison
The amazing students in McMaster's Chemistry Department
Tech Support
Dr. Linda Davis
Dr.Jeff Landry
Dept. of Chemistry & Chemical Biology
McMaster University
BASEF Alumni at TED
TED (Technology, Entertainment, and Design) provides short but powerful talks on a wide variety of topics. Science, technology, performing arts, global issues. The list seems endless.
Several BASF alumni have given TED talks over the years. We hope you enjoy these inspiring talks by our alumni.
TED Talks are provided under a Creative Commons License for Personal Use only (non-commercial) Attribution–Noncommercial–No Derivatives (or the CC BY–NC–ND 4.0 International). Full details can be found in the TED Usage Policy. In summary, the restrictions are:
Attribute TED as the owner of the TED Talk and include a link to the talk.
Do not use the TED site content for any commercial purposes.
Do not edit, remix, create derivative works of, modify or alter the form of the TED site content in any way.
You may not add any more restrictions that we have provided to the TED site content.
Eva presented this talk in February 2005.
Eva Vertes is a microbiology prodigy. Her discovery, at age 17, of a compound that stops fruit-fly brain cells from dying was regarded as a step toward curing Alzheimer's. Now she aims to find better ways to treat — and avoid — cancer.
Calvin Rieder presented this talk at TEDxToronto on October 27, 2016.
Calvin participated in the fair four times from grades 7 to 11. Today he is still involved in alumni related work. Through his junior and high school years, Calvin focused on developing solutions combining sustainable environmental engineering innovation with social justice to increase access to clean water where it is most acutely needed. He has received numerous awards for this work at regional, national and international science fairs in several categories including engineering innovation, sustainability and environmental management.
Katie presented this talk at the TEDx Milton event on October 27, 2017.
Katie was at BASEF from grades 7 to 12 and won many awards. Today she is still involved with the fair and, along with another long-time fair participant, Caroline Mahut, sponsor the "Mahut-Brent Award for Women in Science and Engineering" award.
In the past seven years, Katie has been privileged to have won over sixty-five awards in the fields of science and engineering, most of which were presented for her projects in the field of health-oriented computer engineering devices. Currently, Katie is pursuing studies in engineering at McMaster University.
Catherine presented this talk at TEDxYouth@VictoriaPark in May 2019.
Catherine participated in BASEF from grades 7 to 12.
Catharine Bowman is a medical researcher, public speaker, and healthcare advocate with a profound interest in utilizing innovative thinking to approach societal healthcare challenges. At the age of 14, Catharine set out to create the first pharmacological treatment for a disease called lymphedema, making her one of the youngest lymphatic researchers in the world.
Neha presented this talk at TEDx TheWoodlandsSchool
in November, 2019.
Neha Gupta is a 15 year old high school student from Westdale Secondary School in Hamilton. From a young age, she has been intrigued by STEM fields, which she expresses through her avid participation in science fairs. She has earned the opportunity to participate in both national and international fairs since 2017, most recently having represented Canada as the single student observer at the Intel International Science and Engineering Fair held in Phoenix, Arizona.
Om presented this talk at TEDxWUM on January 21, 2020
Om Agarwal, a talented young researcher, shares the idea that anything is possible in the age of Internet. As a proof, he introduces his own achievement – improving the diagnostic rate of breast cancer. Through the power of artificial intelligence, he finds a way to use experts' knowledge anywhere in the world.
Calvin presented this talk at  TEDxYouth@Vaughan in January 2016
Calvin has created solutions combining sustainable environmental engineering innovation with social justice to increase access to clean water for those in greatest need.
BASEF Alumni Around The Web
Parallel pandemic, antimicrobial resistance (2 mins).
Presented by: Dr. Lori Burrow
COVID-19's impact on antimicrobial resistance (2:26 mins)
Presented by: Dr. Lori Burrows
COVID-19 variants (2 mins)
Presented by: Dr. Matthew Miller
Why don't BATS get sick from Coronaviruses? (5:50 mins)
Testing for COVID-19 (1:37 mins)
Presented by: Dr. Eric Brown
COVID-SPIT – Saliva testing to detect asymptomatic and pre-symptomatic infections of SARS-CoV-2 (18.32 mins)
Presented by: Dr. Bowdish
Dr. Zain Chagla talks about proper hand washing (20 sec)
Presented by: Dr. Zain Chagla
What you need to know about COVID-19 vaccines (2:23 mins)
Presented by: Dr. Matthew Miller
Overcoming vaccine hesitancy (2:23 mins)
Presented by: Dr. Matthew Miller
International Institute for Sustainable Development (IISD)
Presented by:
Laurentian Chapter of SETAC
The Ontario regional Chapter of the Society of Environmental Toxicology and Chemistry (SETAC©). We aim to promote and enhance communication, education and networking in environmental toxicology and chemistry, as well as other related fields throughout Ontario, and beyond!
Learn more at https://laurentiansetac.ca/
Presented by:
Oakvillegreen Conservation Association
At Oakvillegreen Conservation Association we believe nature is our best teacher and we are committed to connecting our community with their local environment. Our videos provide an opportunity to live and understand some aspects of Oakville's ecosystems from your own classroom or home. We provide ideas to learn more, get outside, explore and learn from nature.
More information at http://oakvillegreen.org/
Presented by:
Royal Botanical Gardens
For nearly eight decades, Royal Botanical Gardens (RBG) has connected people to the plant world. We do this not only to awaken people to plants' beauty, diversity and necessity, but also to serve as a beacon for an increasingly urgent movement to preserve plant species and habitats and, by extension, our planet.
Recognized as a World Biosphere Reserve by UNESCO, RBG plays a vital role in this region, protecting and preserving 2,700 acres of environmentally sensitive areas (including 2,400 acres of nature sanctuaries, 300 acres cultivated gardens and an arboretum), to improve the ecosystem from Lake Ontario to the Niagara Escarpment; ensuring a balanced relationship between people and nature, and, connecting natural spaces where wildlife can thrive.
Royal Botanical Gardens (RBG) is the largest botanical garden in Canada, a National Historic Site, and registered charitable organization with a mandate to bring together people, plants and nature.
There's a lot more material, for all age groups, at www.rgb.ca/home
Presented by:
SPIE
SPIE, the international society for optics and photonics is an education, not-for-profit organization, founded to advance light-based technologies. The Society contributes a significant percentage of revenue every year to community support activities including, educational resources, outreach and advocacy programs, career development, and an annual scholarship program which recognizes students from all over the world studying optics, photonics, or related fields.
Learn more about SPIE and its commitment to the next generation of scientists and engineers. https://spie.org/about-spie/community-support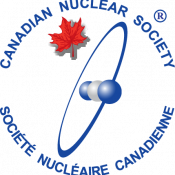 What is a Nuclear Scientist or Engineer? What do they do? (3 mins)