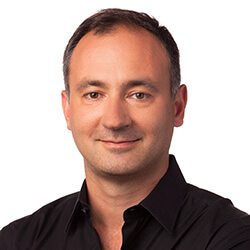 Michael Serbinis
CWSF 1989, IISEF 1990, IISEF 1991, IISEF 1992
Michael Serbinis is an entrepreneur, engineer and angel investor based in Toronto, Ontario.
While in high school Serbinis designed a high-temperature superconductor propulsion system that won Gold at the Intel International Science and Engineering Fair. That achievement would eventually lead him to opportunities to work with NASA, Rockwell Aerospace and Intel.
While a student, Serbinis worked for Microsoft on advanced routing algorithms. Early in his career he then worked alongside Elon Musk at Zip2.
He later helped found the cloud-based document storage network company DocSpace. DocSpace was sold to Critical Path Inc. In December 2009, Serbinis co-founded Kobo Inc., – a digital reading company. In January 2012, Kobo was bought by Japanese e-commerce conglomerate Rakuten.
Competed at HDSEF (Hamilton District Science and Engineering Fair, BASEF's former name) 1989, 1990, 1991, 1992
1989 Variable Airfoil 3rd Place IISEF
1990 Variable Airfoil
1991 3rd Place and NASA Award
1992 1st Place Superconductor Propulsion System