Engineering Project Tips & Tricks
When people think of BASEF, they automatically think Science Fair, which makes perfect sense.
But don't forget that BASEF is actually the Bay Area Science AND Engineering Fair. If you are like me and love working with your hands, then an engineering project might be a great fit for you. In this blog, I will go over a few tips and tricks to help your engineering project go well.
You may not be able to fully build your idea, and that's okay. You may not have the necessary resources available (particularly during a pandemic) or your project is way too big. What I would recommend having is some sort of small scale model or a detailed plan of what you envisioned to help the judges better understand what your idea is.
An engineering project is not the same as a science project. For example, if you search up, "steps to make a Science Fair Project", it will give you some good information however it will also suggest that you make a hypothesis. If you are doing a project that involves both science and engineering, that's perfectly fine. If you are doing a project where you find a problem and you create a solution, you might want to consider using a different approach such as a "problem statement" vs a hypothesis.
Describe the problem that you're trying to solve with engineering. It is important to have a very detailed problem statement that illustrates the need for your project. You must remember that a solution is only as big as the problem so it is important to make sure the judges understand why you're doing the project.
It is important to show your steps along the way. This means a log book and a thorough report detailing the steps you took to get to where you are. You may have more than one version of your solution, and improve it along the way, and it's important to document your process.
Finish with next steps – When making an engineering project it is important to mention what would come next for your project. This could include what you would do with this project if you commercialized it or how you would implement it in the community to make a difference. This can also help you connect with the Special Awards judges and make you eligible for more awards.
Good luck with your project! Stay tuned for our Q&A session for more engineering tips.
Mitchell
2021 BASEF Student Advisor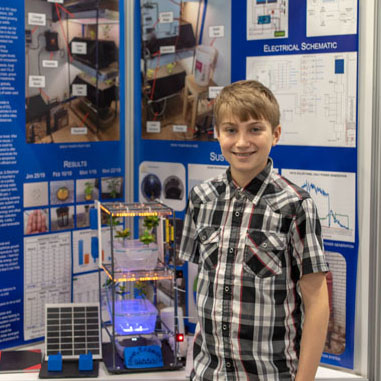 ---
Summary
Will a small model or a detailed plan help judges understand your project?
Problem statements must explain the need for your project.
The Log Book is a critical component.
Include proposed next steps.
Links
The BASEF 2021 Judging Form. See how your project will be graded.